Bon Samedi matin,
Voici ma première participation pour le blog Once upon a sketch.
http://onceuponasketchblog.blogspot.ca/2013/02/february-challenge-meet-our-february.html
Le sketch était tellement inspirant, nous devions faire une page sous le signe de l'amour en suivant le sketch et en y ajoutant un journaling. Le thème de l'amour pouvait être exploité très largement alors j'ai décidé de l'aborder en fonction de ma petite princesse d'amour la mettant en scène sur une photo que j'adore et où elle semble en pleine réflexion! J'aime tellement prendre des cliché d'elle sur le vif!
Double défi, je l'ai combiné avec un défi entre amie avec Pinky où nous devions toute les deux utiliser la collection Nature Garden de Prima que Pinky nous avait offert en kit et que nous n'avions jamais utilisé!
Good saturday morning,
This is my first participation to the blog Once upon a sketch. For february they do a beautiful sketch and i decided to submit my page. The theme was love, and i decide to take a picture of my daughter that i love so much, she look like being in a reflexion, so i choose that title. My journaling explain how i love to take some picture of her in a scene like that and i place him just on a right side of my picture. Thanks for your inspiration with this sketch, so take a look at my creation!
Voici le sketch:
This is the sketch:
Voici ma page:
This is my page: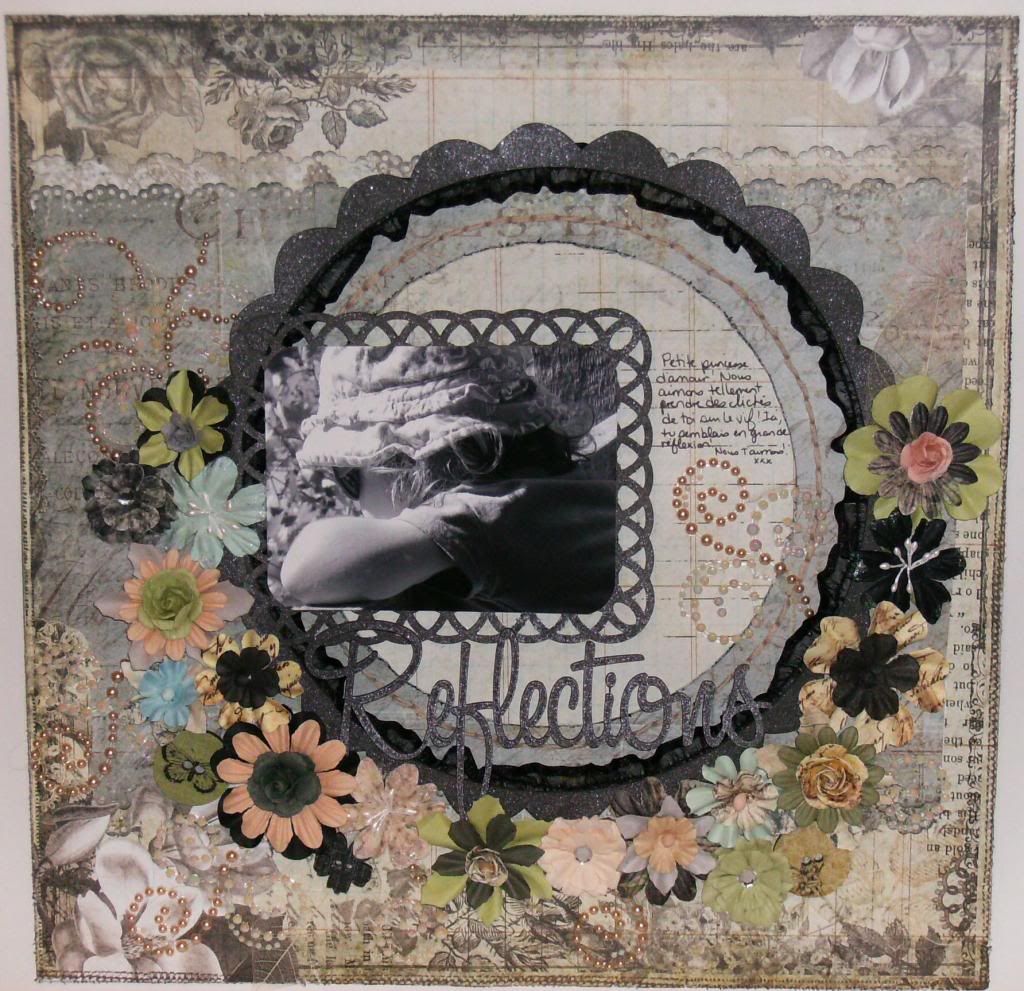 Et voici la page de mon amie Pinky:
Merci de regarder et de laisser vos commentaires!
Thanks for comming and you can live a comment!